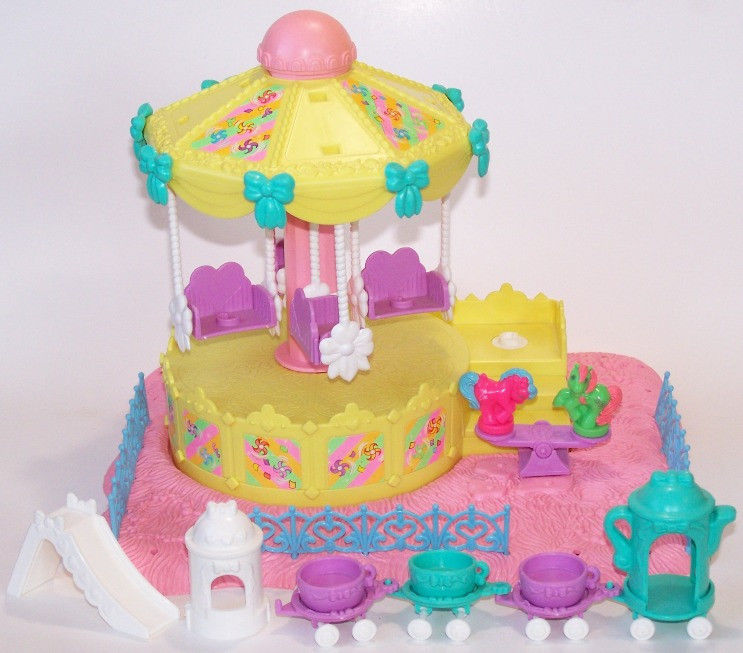 Prancing Pretty Carousel
*Photo by Serena151. Used with permission.*
The Prancing Pretty Carousel is a miniature merry-go-round on a plastic base. There are four seats for petites to ride in; each seat has a horshoe-shaped lock to hold the pony in place. There is also a fifth horshoe lock which, when turned using a petite pony, causes the carousel to turn and play music. The carousel came with three pieces of fencing, a ticket booth, a slide, a see-saw, a teacup ride (composed of three teacups and a tea kettle, all on wheels), and two petite ponies, Whirly and Topper.